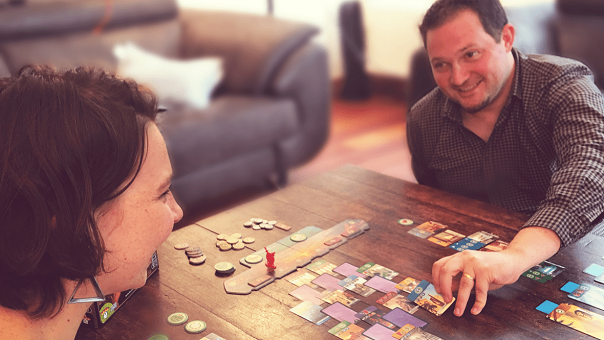 Sometimes you don't have your usual board game crew around, but being limited to only two players is definitely no barrier to enjoying plenty of exciting and immersive strategy board games. Whether constructing ancient civilisations with architectural marvels, solving mysteries as a masterful detective in Victorian-era London, travelling through time to save humanity, or dealing with the time-pressure intensity of an escape room challenge, there are some amazing and engaging options for playing strategy board games suitable for those situations in which you are just two. Settle in for a night of thrilling board game fun with these suggestions for some of the best strategy board games for 2 players.
Civilisation-Building Adventure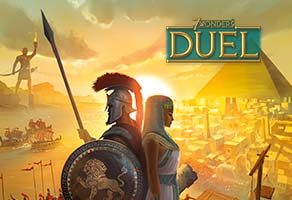 The award-winning adventure game of 7 Wonders is a great entry into the exciting world of strategy board games for adults that empowers players to construct an entire ancient civilisation. This exceptionally popular tabletop game builds its gameplay from three card decks that focus on things like commercial activity, civilisation building, scientific advancement, and military conflict. Similar to the original 7 Wonders game, in the two player Duel edition, players become leaders of the 7 most powerful cities of the Ancient World. Players must each accumulate resources, develop prosperous commercial trade routes, and develop their military might to wield power over their rival. Impressive cities must be built, with the crown jewel of each civilisation being an architectural wonder that will last through the ages. Constructing this wonder will give the city's ruler special abilities.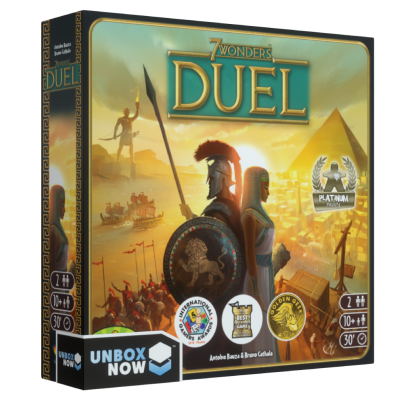 The key difference in the Duel version is that players face off against each other, working not from a dealt hand of cards but from face-up and face-down card displays, and timing in when cards are chosen is important here. As in the original, cards can be used to build or advance, or traded for coins. Some cards take immediate effect, while others pay out later in bonuses and upgrades. With only 7 wonders that can be built, one players is sure to come out on top. Inviting players to think creatively, evolve their strategy and enjoy gameplay development, 7 Wonders Duel offers a beautifully immersive and satisfying board game experience to enjoy when you're only two.
Unravel the Mystery with Sherlock Holmes
Another of the best strategy board games for 2 players, Sherlock Holmes is an exciting game of mystery and deduction combining immersive storytelling and imaginative gameplay. Delve into the foggy streets, shady underworld and high society parlours of Victorian-era London in this game that is inspired by the world-renowned literary detective character, the great Sherlock Holmes. If you've ever longed to plunge into a similarly thrilling world of murder, mystery, and intrigue, this fun and popular title in the strategy board games genre will immediately delight you.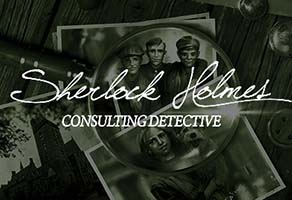 With the ability to play with just two players, this board game is a great option to share with any friend or loved one, aged 13 and up. Players must interview suspects and witnesses to the crime, gather up all the evidence, and use their wit and ingenuity to put together the facts to solve the mystery. With a longer playing time of 60-120 minutes, you and your opponent will be able to immerse yourselves in this wonderful experience of ever-evolving gameplay and deductive challenges.
Travel Through Time to Save Humanity
In Time Stories, you play as an agent working for the T.I.M.E agency, a futuristic organisation committed to working for the good of humanity. As temporal agents, players embody different beings from different worlds to embark on adventures through time and multiple realities, with the goal of saving humanity from paradoxes and temporal faults that threaten the very fabric of the universe. Starting from home base, players receive a mission briefing, with goal of your mission to explore the various locations via the game cards. Some cards are only accessible by using the correct items, and others offer clues and surprises, or test your skill solving riddles or going up against enemies.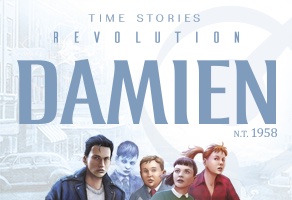 Players' actions and movements are based on Temporal Units (TU), which depend on the the number of players and the scenario. Each attempt requires all of a player's TU, so when the TU run out, the agents are called back to the agency. The goal is to complete the mission in as few attempts as possible, by overcoming all of the challenges and puzzling your way through different scenarios. But don't worry - the time travel possibilities mean you can always wind back the clock and try again! With imaginative RPG-style sci-fi gameplay, Time Stories Revolution offers a deeply immersive board game format that board game lovers will be thrilled by.
Heart-Pounding Escape Room Fun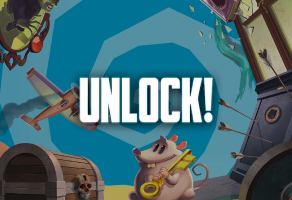 Dial up the intensity and enjoy the thrill of real life escape room challenges from the comfort of your board game table at home with Unlock! The time-pressure will have you testing your problem-solving ability as you race against the clock to find your way out of a variety of imaginative escape room scenarios. With hour on the clock, this cooperative game is filled with mind-bending puzzles and unexpected twists that offer you and a friend an experience that feels thrillingly similar to a real escape room. You must put your heads together and engage your creative thinking skills to find your way out of a variety of challenging escape scenarios before time runs out. Search scenes, combine objects, and solve riddles, with just cards and an easy-to-use companion app available on both IOS and Android devices. The app contributes to the heart-racing excitement of the game by providing audio riddles and themed music for each adventure, while also giving helpful hints - but beware the penalties and fatal countdown of the clock!