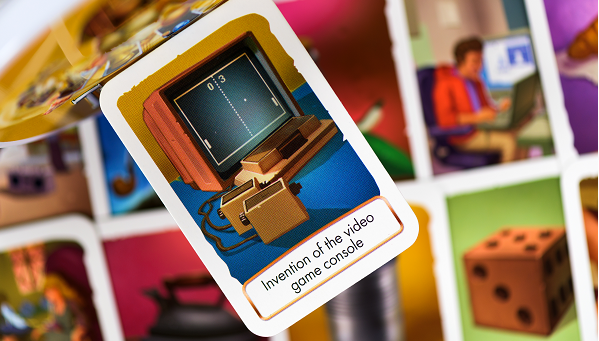 If your kids enjoy board games, then they may be excited to learn that there are lots of print and play board game-themed activities to try out and enjoy in their spare time - after school, on a rainy afternoon, or whenever they like! There are many great board games and activities available to download for free and they can easily be printed and played nearly anywhere. In addition to all the fun new games they can try out, there are fantastic print and play add-ons, such as printable cards and game pieces that can act as an expansion to games you might already have in your collection, and that offer entirely new ways to play and enjoy your favourite games! One thing that might especially appeal to some of the younger board game lovers in your family are the kids activities print and play downloads. These print and play options offer creative and engaging activities with themes taken from some of their favourite board games. Print and play activities encourage kids to use their creativity to draw and colour in fun illustrations, game posters, and game pieces. Other free print and play downloads invite kids to play through awesome mini game challenges, and they can also practice their reading skills with story chapters that elaborate the imaginative myths and legends behind their favourite games. There are so many print and play board games kids will love, so if you're looking for some kids games to print and some creative activities to keep the young ones entertained, here are some great suggestions.
Print and Play Drawing and Colouring Activities
Nearly every kid loves to draw and colour and it is wonderful to be able to encourage imagination and creativity with games and activities that engage their artistic talents. That's why kids activities print and play downloads are such a great opportunity to combine all the fantastics themes of classic kids board games with creative expression that allows kids to put their own imaginative spin on games they might have already played and enjoyed. Drawing on themes and characters from the well-known and loved game of Catan, there are four different colouring sheets available as free print and play downloads. Kids will enjoy breaking out the pencils, crayons, and markers to sketch out the medieval landscapes of Catan, and bring the people and animals to life in full colour. There are also several fantastic add-ons to the Catan board game available, including a fun Easter-theme and a lockdown-inspired We Stay At Home mini-expansion.
For more great drawing and colouring activities, younger kids may enjoy colouring in the symbols and figures from the popular game of Spot-It (also known as Dobble). There is Spot-It themed activity sheet that includes mazes, connect-the-dots and games of spot the difference, and for even more Spot-It fun, kids can test their knowledge of shapes, colours and numbers in the Test Your Knowledge activity sheet. Fans of the imaginative storytelling game Rory's Story Cubes will be delighted by the print and play activity sheet that invites them to draw their own symbols on the illustrated set of story cubes. Just like the game, the cubes invite you to use your imagination to dream up a story that links the images, offering a wonderful way for kids to spark their creative thinking and express themselves through their own drawings and the magic of storytelling.
More Great Print and Play Activities and Add-Ons
In the world of free print and play downloads, there are so many great possibilities for fun and entertainment, for kids and for board game lovers of all ages. Another beloved board game title, Classic Timeline, offers an activity sheet with a mini-game similar to the original, that allow you to place cards within the timeline of famous historic events and discoveries. A trivia section then lets you test your memory of these important historical dates. A great way to build knowledge while having fun! You might also be excited to realise that some of your favourite games now have free downloads of printable book chapters that allow you to dive deeper into the mythology behind these classic games, to better understand the complex worlds and characters within the board game scenarios you love.
Even more print and play options give you the chance to try out demo versions of some of the best and most popular board game titles available. With the chance to play so many of these exciting games for free, you are certain to find a few great new games to add to your board game collection and share with friends. As well as complete games, you will also find loads of great add-ons for all your well-loved board game titles, ensuring that even your most played and enjoyed games still have new possibilities for imaginative game play and extra challenges. For example, classic games such as Catan, 7 Wonders Duel, Deep Blue, and Five Tribes offer add-ons that provide you with solo or two player game play options. Ticket to Ride has a wonderful Stay At Home expansion that brings the strategy of the original route-building game into a domestic setting and encourages families to enjoy being at home together. No matter what kind of game or activity you might be looking for, there are so many amazing print and play options that are sure to delight and entertain you and your family.
Download the content :