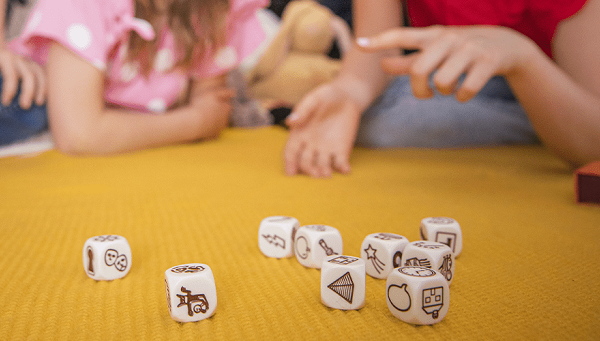 Educational board games are always a great way to bring a sense of fun and excitement into the classroom or home learning environment. Besides being a great break from traditional lesson plans, they can be a wonderful tool for both parents and teachers to spend time with middle school-age kids in a way that is engaging and entertaining for everyone. Parents will enjoy the opportunity to foster their kids' learning and critical thinking skills, while spending quality time and building stronger bonds. Teachers will appreciate the chance to jazz up the standard classroom curriculum with board games that are so much fun, students might not even notice that they're learning!
From practicing memorisation, to strengthening logic and reasoning abilities, and enhancing interpersonal and communication skills, there are so many ways that educational board games can bring value to the home or classroom. Kids have a chance to engage in healthy competition and hands-on fun with games that are challenging, imaginative and jam packed with learning. Try out some of these fun educational board games and you're sure to have hours of laughter, while at the same time inspiring innovative thinking and personal development.
Spark Your Imagination with Dixit
Some games are so classically entertaining, so creative and fun, they'll never fail to keep you coming back for more. Dixit is such a game, with innovative and imaginative gameplay and themes that make it one of the most enchanting educational board game options out there. Dixit is an especially great game to introduce younger players to the excitement and learning that educational board games can offer because it is surprisingly simple to learn, while offering an amazing amount of variety, strategy, and creative possibility.
This game is a must-have for any school board game collection, as it fosters imaginative thinking through the power of storytelling. Players take turns being the Storyteller, selecting a card from their hand and declaring a theme based on the card's illustration. Other players must then choose a card from their hand along this theme. All the selected cards are then shuffled and the images revealed - players must decide which was the Storyteller's card. The Storyteller scores points if some but not all players find their card, and thus the strategy is to tell a story that is neither too obvious or too vague. The beautifully illustrated cards and imaginative strategising are a wonderful way to bring out everyone's creative gifts and inspire educational fun.
Build Creative Storytelling Skills with Rory's Story Cubes
Another great game based on the magic of storytelling is Rory's Story Cubes - a perfect addition to any educational board games library. This game offers nearly infinite ways to play, with solitary, team, cooperative or competitive modes possible. Because it offers players a choice to decide the type of game they wish to play together, it's wonderful for building interpersonal skills and strengthening social bonds, while at the same time being rich in creative possibility and imaginative freedom.
The game's concept is simple - roll the dice and spin a tale! With nine 6-sided cubes offering visual cues, players must use their imagination to dream up a story that links the cubes. Players can take turns building their individual narrative, or can collaborate to tell a cooperative story. With unlimited potential for inventiveness in both gameplay and storytelling, this is an educational board game with endless replay value and plenty of magic for players of all ages.
Timeline Classic Makes Learning About History Exciting
Learn about innovative inventions, major historical events, and exciting discoveries from all around the world in this trivia-based educational board game that is full of challenges and adventures in learning. Timeline Classic is easy to learn and enjoyable competitive, making it a great way to build up and show off your knowledge of history in a fun and exciting format that will keep you wanting to play it again and again. Players test their knowledge of past events and discoveries using both memory and intuition to correctly place cards along the timeline of history. Which came first - the can opener or the rubber eraser?
Each player is dealt a hand of double-sided cards featuring historical events - one side with just the image and title, the other with the information of when the event took place. Players take turns placing their cards along the timeline according to when they think the event or invention occurred, then flip it over to see if they were correct. If it's correct, the card stays, and if not, the card is discarded and they must draw a new one. The first player to play their whole hand wins. This is a wonderful game for your home or school board games collection, because it offers challenging gameplay for both kids and adults to build and test their historical knowledge. Kids will love the opportunity to show off their memory of important dates in history and maybe even beat their older siblings or parents with their freshly learned knowledge!
Test Your Brain with Cortex Challenge!
Show off your brain power as you compete against other players in challenges of reasoning, memory, and sensory perception. This fun and fast-paced educational board game is perfect if you like friendly competition with mind-boggling tests to prove who is the most clever of all. Players stretch their brains to the limit in 8 different challenges types, with a deck of 90 cards to choose from. This is the perfect educational game for middle school kids, as its fast pace and competitive energy are sure to engage and keep things fun, while stimulating the brain and senses.
Cortex's mind-bending challenges will have players using memory to recognise and match duplicate images, competing to find the fastest way through mazes, pondering over logic series, engaging the senses in touch recognition tests and colour puzzles, and so much more. Players go head-to-head to be the fastest to give the correct answer, shout the solution, and cover up the card with their hand. Each challenge you win allows you to collect one piece of a brain, and the first person to collect four pieces to make an entire brain wins!
Download the content :