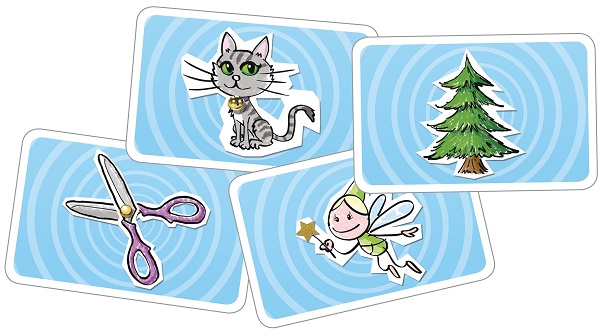 There are thousands and thousands of board games available in the market right now. Whether you are looking for something that is more strategic and about building cities or fun-filled mystery games where you will help solve a crime with the help of clues or good old classics such as Snake and Ladders or, better yet, chess, there is surely a board game for you and your whole family. Of course, although most games are made to be played by children, not all board games are suitable for every age—some are the best board games for 5 6 year olds, while the others are board games for 3 5 year olds. But if you are specifically looking for the best board game for 5 year olds, we have some suggestions here at Asmodee!
What are cool board games for 5 year olds?
There are many cool board games for 5 year olds in the market. But it depends of course what you are looking for and what kind of board games your preschooler is looking for. If, for some reason, you are looking for board games for 5 year olds UK natives or US, or just from English-speaking countries in other parts of the world, you definitely have more options as a lot of the board games are of course in English.
Board games are great for children because it is not just a way to pass the time or a way to have fun with friends and family, but it is also a way for children to learn and improve their abstract thinking and memory. There are numerous board games that were made with children as young as 5 and were made for the main purpose of helping kids learn. For example, there are board games for 5 year olds that help with learning new words and improving a child's vocabulary or there are games that are made to help children identify colors, animals, countries, or just about anything and everything.
Aside from traditional board games that you can buy, complete with the entire content such as cards, there are also print & play activities that you can just download and print from the comfort of your own home. A lot of games also now have a print and play version because there is now a demand. The reason for this of course is because it is just much more economical. Plus, it is also a convenient way of getting your hands on some cool board games for 5 year olds. From Concept Kids to Dobble to Time's Up, read on for some of our favorite board games below and find out why we actually love them!
Concept Kids
Nominated for Game of the Year, this is a fun and entertaining game that your children will surely love. Concept Kids is a popular game wherein the players need to communicate through symbols that they are able to combine with the others. It is basically a guessing game where a team of two players chooses the word that they want the other players to guess. To do this, place your game pieces on symbols step by step in order to activate them. The first player to guess the word correctly gets victory points. After twelve cards have been played, the player with the most points wins.
Concept Kids - Animals
Another cool board game for 5 year olds is Concept Kids - Animals. It is a new version of the popular game Concept, which we just mentioned previously. The Concept Kids board game has been nominated for Game of the Year and it has been specifically developed for children from 4 years old and above. The rules of this game are basically the same as the original Concept. In the game, two players need to choose an animal which they have to describe to the other players using only symbols. The other players can make a guess as many times as they like until they get it or give up! What we love about the Concept series, not just the Animal version, is that it helps improve abstract thinking and learning but is done in a way that is fun for the kids and the entire household.
Download Concept Kids Animals content
Time's Up Kids
Another cool board game for 5 year olds is called Time's Up Kids. This is a very popular game that both children at the age of 4 and above, as well as adults, can enjoy playing together. I'm sure many of you are familiar with the game, and we are sure that you have played a certain version of this game at some point. Time's Up Kids is basically a guessing game where the players need to mime the word that they are trying to guess. The good thing about this version which is made for children as young as four is that it doesn't matter if the children cannot read yet. It is a much more visual game than anything else, and the goal is to have fun with the whole crew.
Download Time's up Kids content
Spot it! 123
Spot it! is a popular game. So popular in fact that there have been spin-offs of the game or new versions. It is definitely one of the games that are perfect for preschool children as it is not just a fun game, but also one that lets them learn. The original Spot it! Classic game is an observation + reaction type of game wherein all the players must play at the same time with the help of 55 playing cards with eight symbols and five-game variants. Speed matters and players must name the symbol that is shown on the cards quicker than the other players. Then the players must take the card which is similar to the card, discard it, or pass it to another person in the game. The game can be played as a mini-games in sequence, in a jumble, or just play one over and over again. With the Spot it! 123 version, the game is much more focused on numbers, shapes, and colors, which is great for children who want to learn more about them.