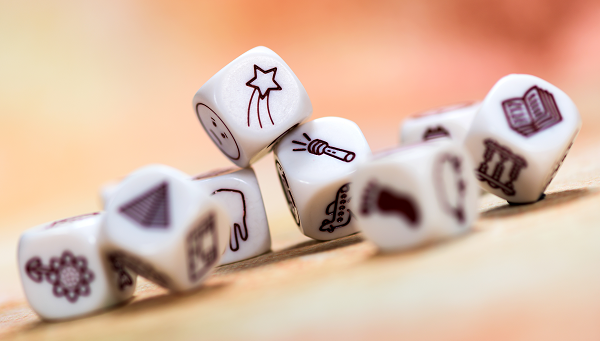 There will inevitably be times that you don't have your board game crew around, but why should that stop you from continuing to enjoy and hone your skills with board games that you love? There are so many great options for solo board games to choose from, with the possibility to try out exciting new games made specifically for solo board game play. But you can also try playing some of your favourite board games in solo mode to have a whole new experience of a game you've previously enjoyed with friends. In solo mode, you can try out the challenge and strategy with some slightly different rules and game play, or by playing against an artificial opponent within the game.
The best solo board games offer a good diversion for times when you find yourself with time to play a game but no one to play with - perhaps while travelling, a quiet evening at home, or during lockdown. However, solo board games not only offer a great way to pass the time - they can be a fantastic way to better familiarise yourself with games you already love, to hone your skills for the next time you face off against your friends at game night. If you're looking for some of the best solo board games, you might want to try a few of these fun suggestions.
Travel Through Time
While you may already know Time Stories Revolution from playing with friends, you may not realise how much fun you can also have by playing in solo mode! Hone your skills an agent working for the T.I.M.E agency, a futuristic organisation committed to working for the good of humanity. Ss a time agent, you have the option to embody different beings from different worlds to embark on adventures through time and multiple realities, with the goal of saving humanity from threats to the very fabric of the universe. Starting at home base you receive your mission briefing and must set off explore the various locations via the game cards. Some cards are only accessible by using the correct items, others offer clues and surprises, and some test your skills in solving riddles or facing off against enemies.
Actions and movements in the game are based on Temporal Units (TU), which depend on the number of players and the scenario. Each attempt requires all of a player's TU, so when your TU run out, your agent is called back to the agency. Your goal is to complete the mission in as few attempts as possible, by overcoming all of the challenges and puzzling your way through different scenarios. But don't worry - the time travel possibilities mean you can always wind back the clock and try again! With imaginative RPG-style sci-fi gameplay, Time Stories Revolution offers a deeply immersive board game format that will offer you plenty of thrills and challenges even in solo mode.
Spark your Imagination
Based on the magic of storytelling, Rory's Story Cubes is a perfect addition to your board game collection, as this game offers nearly infinite ways to play, with solitary, team, cooperative or competitive modes possible. Because of it's a wonderfully simple and delightful board game, it might be one of the best solo board games for beginners who are either new to board games, or new to playing games by themselves. Rory's Story Cubes is rich in creative possibility and imaginative freedom, which means that there is really no wrong way to play! The game's concept is simple - roll the dice and tell a tale! With nine 6-sided cubes offering visual cues, you are invited to use your imagination to dream up a story that links the cubes. Each colourful cube offers a symbol meant spark ideas and help build a narrative. With unlimited potential for inventiveness in both gameplay and storytelling, this is a fun solo board game for players of all ages who love a good storytelling session.
Download the content :